Unique sounds are rare. Usually critics write gushingly about début albums only to gut the musicians on their second and third attempts when they don't live up to the critic's own hype. Copy generates copy, columns need to be filled and everyone lauds the new.
Big Inner, Matthew E. White's first album, was different though. It was a culmination of a lot of playing and honing of his craft in a scene that is genuinely fascinating.
And nobody around sounded like that record.
***
Like something out of Boogie Nights, White – tall with long shaggy hair and a blue suit – strides onto The Twisted Pepper stage for Banter's 108th instalment.
It is a bank holiday Monday and Jim Carroll introduces his musical guest, "This folks is a Banter a long time in the making, months in fact."
Matthew E. White didn't play an Irish date on his Fresh Blood album tour so having this €6 evening of words and music to end the tour is a treat for the Banter faithful.
He indulges us with insights into his jazz kid past and the Spacebomb journey from gigging collective through to musical entrepreneurs and record label in Richmond, Virginia.
***
Spacebomb is White's record label and music collective modelled on the house band ethos of Richmond and the Jamaican record making community. They are a big harmonious team who have just released Fresh Blood and Natalie Prass' eponymous début and want to leave their mark through their records.
"First and foremost Spacebomb is designed to facilitate music making opportunities for me and the other guys that are the core of what we do musically," said White. It has the benefit of having a cool story but the story is only as good as the records."
White went to music college in Richmond, "I went because I wanted to be a better musician. It was a choice between the classical programme and the jazz programme in college. I literally went to a record shop and I bought a Miles Davies cd, a John Coltrane cd…and I started learning jazz guitar. There I learned how music works in a nuts and bolts way."
***
"Richmond (Virginia) has got an unbelievable amount of musicians. World class musicians, I would say. They were originally drawn there because of the music school. But they stayed after college because there was a lack of jobs in the industry. Because the infrastructure isn't as developed as say New York you can sort of make things happen there."
"Before Spacebomb I was promoting avant-garde jazz shows in galleries, restaurants and alternative spaces and creating a community that cared about experimental music. That's hard to do in cities with lots of red tape.
"As Fight The Bull [one of his Richmond house bands] we had an every other week gig playing the most far out music you can even imagine to packed out restaurants. We played the same restaurant every fortnight for five years."
***
That decade of playing and writing music all coalesced into what Spacebomb is now.
"Spacebomb was about building an economy from the ground up…Now whatever comes through the door culturally or resource wise it's like put it all back on the table and try to make more and more. For us it's not about doing this in three or five years because I think we will be doing it in five years. It's about doing it in ten, fifteen and twenty years…To some degree we see a chance to have an influence on what people listen to in the future."
"Being a professional musician ultimately is about betting on yourself again and again. You get a bit of cache, whether that's financially or culturally, and you either walk away or you say, 'Ok I'm going to bet on myself again.'"
Throughout the evening there are three musical interludes in the couched conversation. Each time White gets to his feet he picks up his guitar and effortlessly slips into the familiar soul sound of his records in a paired back, solo form.
***
White is obsessively self-critical. Once an album is finished he'll open up a word document while touring and list everything that's wrong with the record and what he can improve on. He's already started that process with Fresh Blood.  "It comes from my intense desire to make something better each time."
He points to Brian Wilson of the Beach Boys and the amount of productions and reworking that went into the Pet Sounds box set and how self-critical he is, "The amount of versions on that box set. That is someone obviously working. It's not just Brian Wilson goes into the studio and drops the magic dust on everybody and there comes out Good Vibrations.
He talks of the need to foster dissatisfaction in order to improve and move forward as an artist. Each record is a development of his unique voice and he tries to distil the full band experience into something that isn't overcooked on the record.
***
With his influences White does aggressive research where he tracks down and literally mails them out of the blue asking to talk music. And surprisingly, it works.
The most rewarding was "a trumpet player in New York named Steven Bernstein."
I'd describe him as a jazz musician who has all the coolest gigs in New York. He worked with Levon Helm, Leonard Cohen and Bill Withers – arranging for them. When I was twenty-two I emailed him because I liked his arranging and we chatted and I asked to come to New York for a lesson. He agreed."
What was supposed to be an hour lesson turned into a nine hour hangout. Since then Steven Bernstein has been a mentor to White,
"Steve allowed me to see blues, gospel, jazz, rock n'roll, soul, hip hop, r n'b all as one voice. He will sit down and listen to Sly Stone or Robert Johnson or listen to Bach or The White Album or Louis Armstrong or whatever and it is just one thing to him. That is a very enlightened way to be. He has a listening vocabulary that is from Mozart to the Velvet Underground and he's fluent the whole way through. He connected the dots for me. He got me out of just jazz."
***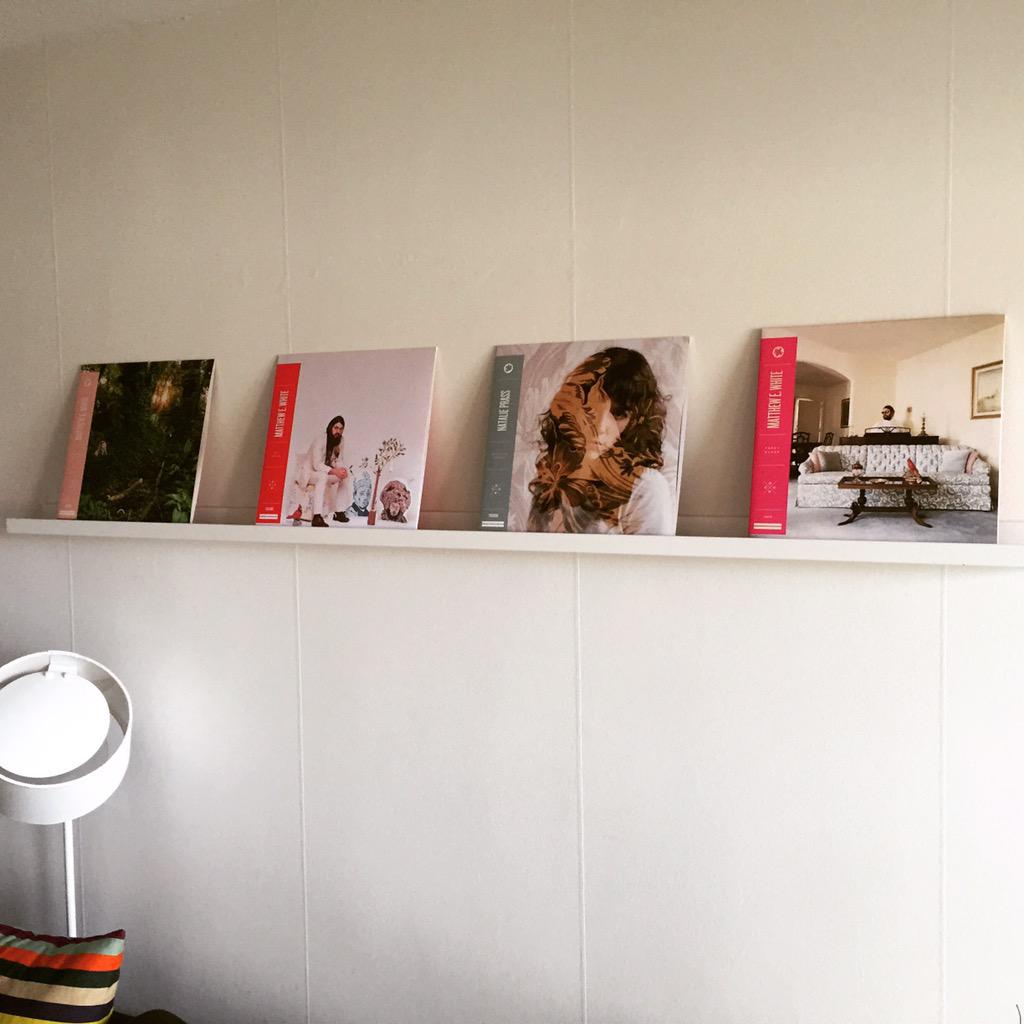 Ideas for his third album have percolated while on tour. Soon he'll be back in the studio and starting a fresh cycle that he is used to by now, "The third record is the first time you've done something twice [the studio, the touring, the schedule]. With any craft, repetition is what makes you better. In terms of having improvement from one record to the next, it's not easy. You don't get everything right but in the big picture sense you're trying to move everything forward. It is about developing a musical vocabulary and using it in more creative ways each time."
Matthew E. White steps to the microphone for four more glorious minutes of strumming and crooning before he's off home to Richmond. "Everybody knows that rock n roll is cold…." soars.
White and his band will be back in June showering his warm southern riffs on Body & Soul for the Summer solstice weekend.